Prerequisite: Purchase a copy of The Awakened Family. Click here to purchase a copy.
START EARLY! START CONSCIOUSLY!
Special Online Course for Parents with Kids Under 6
This is your chance to start childhood the right way with Dr. Shefali's Conscious Parenting Approach.
Based on her bestselling book THE CONSCIOUS PARENT and THE AWAKENED FAMILY!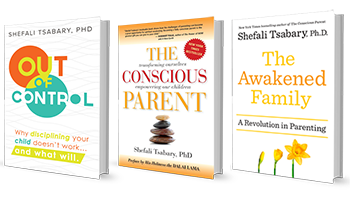 In this online course, you will learn to:

A. Highlight the key developmental tasks for these early years
B. Prepare for these tasks in a conscious way
C. Identify your own struggles and learn to master them
D. Practice new strategies to set your young ones on the right path
E. Get over 4-5 hours video instruction with Dr. Shefali